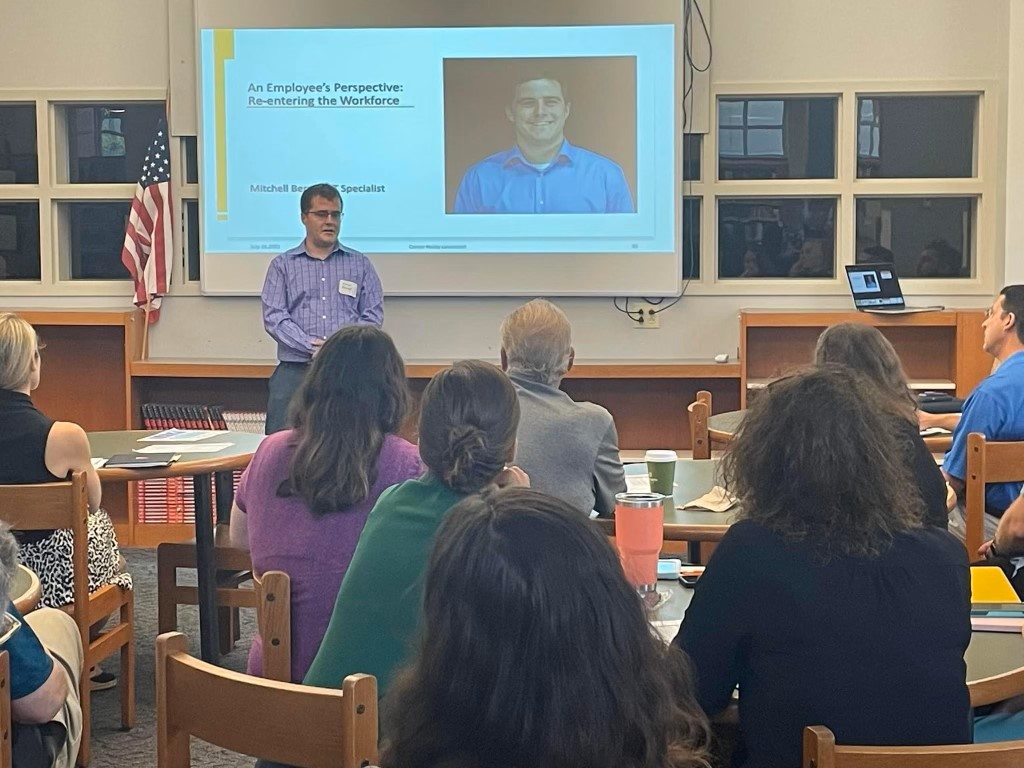 CRL! heard from several employers at the July Council Meeting. The theme was about expanding recruiting networks, retaining employees, and creating career pathways.
We heard from companies who are creating career paths where they didn't exist before. We heard from employers who are hiring people with disabilities, hiring people from across industry sectors, working with immigrants, and hiring people who have been impacted by the justice system – folks like Mitchell Bender.
Mitchell's experience speaks directly to the value of expanding recruiting networks. From prison to career, an employer took a chance on Mitchell and it made all the difference. Mitchell generously and bravely shares his story in hopes that it will inspire other employers to give folks like him a chance.
The down spiral all started when I lost my mother to a stroke at the age of 15. I had no idea how to cope with her loss. I continued to struggle in school, was making friends with drug users, and was now mixing a cocktail of prescribed medications, including Klonopin, with alcohol and illicit drugs. I barely graduated high school with a 1.3 GPA.

A few weeks before graduation I was arrested for a campaign of property crimes around the Ephrata area. A few months after that I was arrested again for selling Marijuana, a felony. Two years later a DUI violated my felony probation.

After spending two months in Lancaster County prison I went to PA Career link for guidance. Despite my rocky past Instructors at career link made it clear I had real potential and that I was throwing it all away with my conduct. This is where I started my transformation.

Fast forward to today, some 9 years later, and I find myself thriving. I hold an associate & bachelor's degree w/ Honors and am working as an IT Specialist for a Military & Aerospace manufacturer. When graduating from my associate's program at Thaddeus Stevens College of Technology I won the James H Hartzell award, which is presented to the student who demonstrated the most personal & academic growth while at the school. It was after winning this award that I knew my mother would be proud of the man I had become.

I have many people to thank for my transformation and strive to mentor as many people as I can who have experienced similar trauma.