Preparing your child to transition into the workforce can leave parents and guardians wondering where to start. You are not alone — Career Ready Lancaster! is here to help you and your child navigate what's next. Start with a few of our top tips.
Strategies for Parents and Guardians!
Start here, with our career interests self assessment. What are your child's strengths? What motivates them? Does your child love being outside or are they always in front of a computer? Our self assessment puts these answers in one place! Make it fun by taking it as well and sharing your results!
Explore a variety of options. Broaden your child's options by visiting a technical school or community college and learning about gap year opportunities or apprenticeships.
Know what's in demand. Search for news articles about what jobs and skills are in high demand. You may find employers and industry associations that provide career paths by providing education or apprenticeships for in-demand workers.
Connect to family, friends, and your child's school to arrange job shadowing opportunities.
Encourage your child to do volunteer work or get a summer job. These give students work experience, confidence, exposure to the professional world, and connections.
Learn more about what it is like to work in various industries by visiting Edge Factor.
Consider their options and desires for living arrangements. Do they want to live on their own? Get them ready by helping them to create a "living on my own budget."
For those considering college, use a college calculator to educate your child on the cost and financial benefits of college.
Pay attention to signals of stress vs. excitement. Students often feel pressure to follow the same path their friends are following or that their parents followed. Allow and encourage your child to rely on their individual strengths and interests to lead this process. You can empower them to find their unique career path with the resources provided by CRL! and our partners!
Support job shadowing opportunities, those that are offered at school, and those that can be arranged through family and friends.
Encourage volunteer work and summer jobs that give student work experience.
Visit Edge Factor where your child can learn what it is like to work in various industries, jobs.
Look at apartment costs and help your child put together a "living on their own budget." Also check out FAFSA for information on Federal Student Aid.
Use college calculators to educate your child on the cost of college.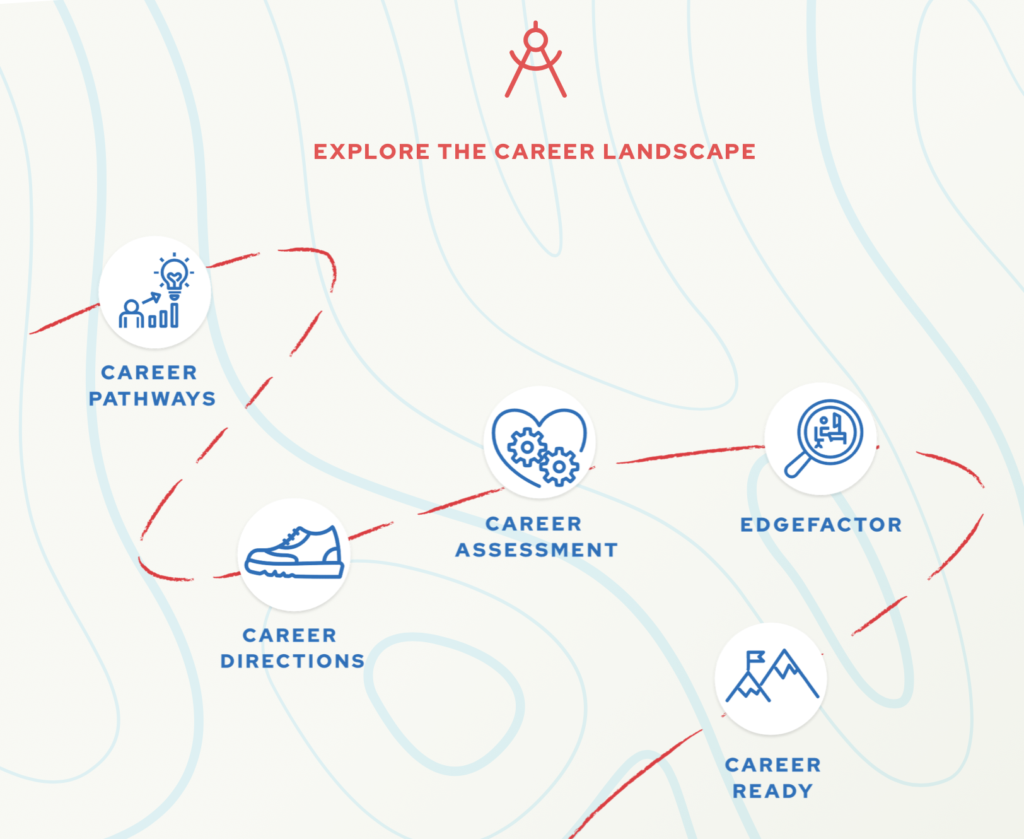 Have you seen our career
exploration guide?
Take time to explore the many pathways a career can take! You and your child will find an assessment and helpful information about each potential direction.